Report
Report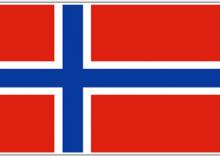 Norway-tax.co.uk
49/50 Bayhead
Stornoway
Isle of Lewis
HS1 2DZ
Nature of Business
We provide full support to anyone with any involvement with the Norwegian Tax system.
We prepare and manage outsourced Norwegian payrolls including the preparation of the bimonthly and annual returns, and the preparation of annual certificates of pay (P60 equivalents). We can help business establish if they have a potential Norwegian PAYE liability and help them to become registered and then manage every step of the process.
We ensure that the Norwegian reporting ties in with the UK reporting, including maximising double tax relief, and ensuring that UK P60s are properly prepared and presented.
We can help employees lodge Norwegian Tax Returns, and deal with all issues around pay and benefits, and also help them submit their UK Tax Return, claiming the full tax relief for Norwegian Tax suffered.
Categories
Accounting, book-keeping and tax services Business and management consultancies
Report an issue with this listing